One Easy Step

With this plan you get a complete, custom configured website based on a professional template!

Need Other services?

Need help determining your content? Want more than just 5 pages? We can assist you through our additional website services which are available in conjunction with this package or others, at a rate of only $60/hour!

$499 Solution
Welcome to our $499 hosting and professional website plan. For a limited time only, you can get your domain name hosted with a customized 5 page website, along with a configured email system with up to 10 email accounts, for one complete low price!
Hosting and professional website plan! What does that mean? We will get your new or existing domain name hosted on an all inclusive, Windows 2000 web hosting provider. Utilizing automated tools, we can offer you a full-featured, cost-effective hosting plan, in a short amount of time. In most cases, we can get a new site hosted and email accounts up and running within a day or two of signing up!
Here's what you get!
| | |
| --- | --- |
| | Your new or existing domain name and email addresses hosted for one year on a full featured Windows 2000 web hosting provider. (Subsequent years of hosting are extra and at our normal hosting rate which is currently $99/year). |
| | One hour of consultation time with us to determine your layout and content needs. |
| | A professionally created standard FrontPage® template that you choose from a list we put together for you. This list is put together based on your needs and desires. This template is used as the basis of your website's look and feel. |
| | A FrontPage® website with up to five pages utilizing the template chosen above. We will title the pages of your site to your specifications and place the information you supply us into those pages for a complete custom website. |
| | Up to 10 email accounts configured for you (more available) for use with your email client and via a website interface (similar to hotmail). |
| | Full instructions on how to use and configure Microsoft Outlook or Outlook Express to access the email accounts, and how to access the mail via any web browser. |
| | Unmatched storage and web hosting capabilities (more info) |
How do I get started!
Contact us at GoekeWeb indicating you would like to go with the $499 hosting plan. Or just go to our Sign Up Now! page and complete the online form. Once we receive payment, and the returned form, we will setup and configure your hosting and email accounts, and start the design process.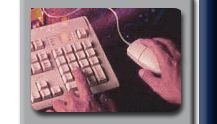 Complete Solution



This plan is exactly the same as our $99 One Cost Web Hosting plan, with the addition of a customized 5 page website using a professionally designed template.