Welcome



[Add this page to the Navigation view to display hyperlinks here]

Our Customers

Checkout some of our existing customers to see what we have done for them.

[Add this page to the navigation structure to display a page banner here]
Goeke Computer Services has over 5 years of website development and maintaining experience. Founded by Joe Goeke, he has over 13 years of PC computer experience in areas ranging from Computer Services to Software Development.
We specialize in Microsoft based solutions. We use the following, but not limited to:
Microsoft FrontPage®
ASP, ASP.NET, Access, SQL Server
Microsoft PhotoDraw®
Microsoft Image Composer®
Swish
ADing SpitImg
Microsoft Word®
Microsoft Excel®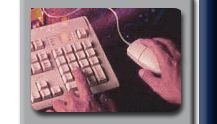 About Us

[Add this page to the Navigation view to display hyperlinks here]
Last updated on:
06/09/2017